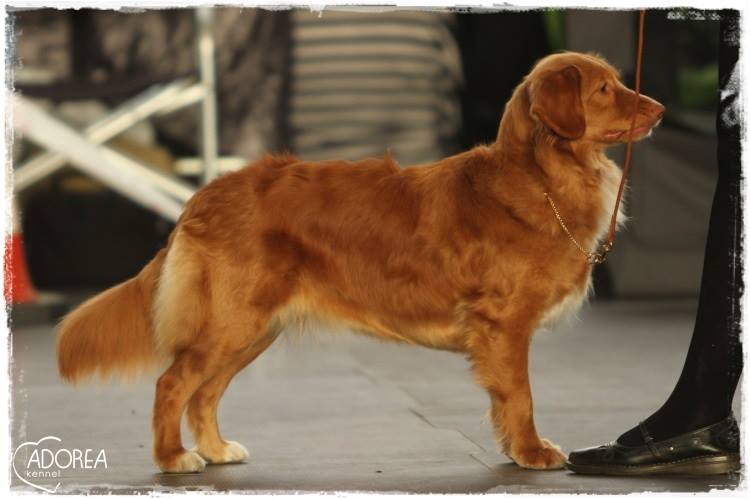 Female
Born: 08.05.2012
Reg.number: NO43661/12
Sire: NUCH Lauvstuas Jimmi Fox Taikapoika
Dam: NUCH SEU(U)CH DKUCH DK-Winner-13 Adoreas Red Caprice
Hips: A
Elbows: A
Eyes: Clear (Nov 2014), Corneal Dystrophy (small spots) (June 2017)
PRA:  B
CEA:  A
DE: Clear
Results: Internationl Show Champion, Norwegian Show Champion, Swedish Show Champion, Danish Show Champion. Vice Danish Junior Winner 13 (2nd best junior bitch). Vice Norwegian Winner 2016.
She gained her Norwegian Champion Title at her first show after she turned 2 years. She was in fact only 2 years and 3 days old!
Gossip trains Agility, Blood Tracking and Hunting. And she is mom Vibeke's best running companion.
Breeding rights: Kennel Adorea
Living on breeders terms with Vibeke and Maiken in Arendal together with little sister Adoreas Red Lava.
Photo album: HERE