Breeder of Nova Scotia Duck Tolling Retriever and Rhodesian Ridgeback
Toller: Adoreas Red R-kullet ble født 25. januar 2021. Alle de 4 valpene har fått nye hjem! Mer info om kullet HER! Bilder av valpene HER! Etter det planlegger vi et par kull til i 2021, men vet ikke ekstakt når enda så vi setter ikke opp folk på liste før løpetid er kommet grunnet veldig stor pågang. Vi har ikke sjans til å svare på alle e-poster og telefoner. Info kommer her når noe nytt skjer! / Next planned litter will be during 2021.

Ridgeback: Vi venter valper i april 2021! Adoreas Ridged Hazel ble 12. februar inseminert med noen dyrebare dråper fra danske Multi Allround CHAMPION Ökensandens Poma von Yesekani, og en tidlig ultralyd viste at hun er drektig! Valper ventes rundt 13. april 2021, og de er leveringsklare i midten av juni! Mer info HER!
Ta kontakt på gunntove@hotmail.com om dere er interessert i valp! / We are expecting puppies in April 20201! Adoreas Ridged Hazel was inseminated the 12th of February with the precious drops of Multi Allround CHAMPION Ökensandens Poma von Yesekani! More info HERE! The pups will be born in the middle of April and are ready for new homes in the middle of June 2021!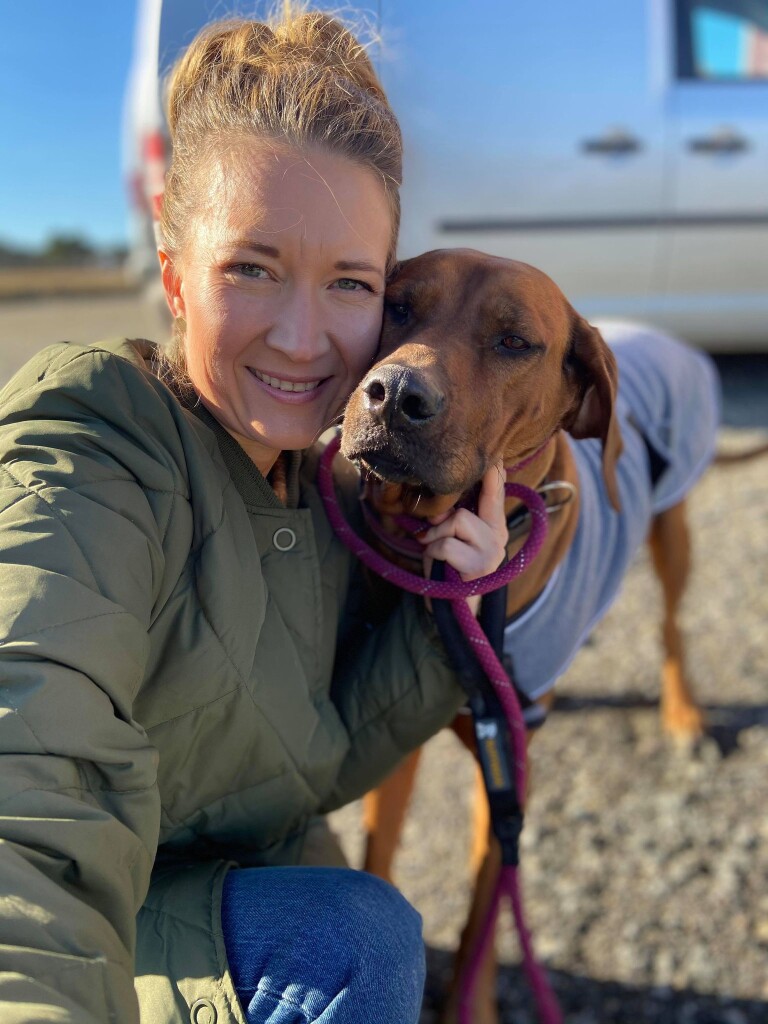 Glad oppdretter etter ultralyden som viste valper i Hazelmagen! / Happy breeder after the ultrasound that showed puppies in Hazel's belly!