Breeder of Nova Scotia Duck Tolling Retriever and Rhodesian Ridgeback
Vi har 12 Ridgebackvalper født 16. november -16, og 6 Tollervalper født 26. november – 16! Vi venter også Tollervalper i januar – 17.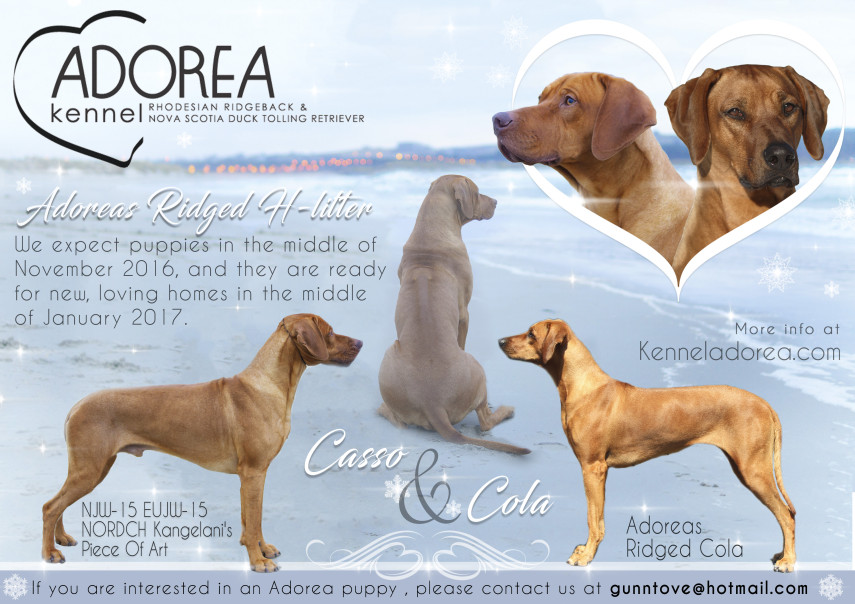 RIDGEBACKVALPER: Vi har valper som er leveringsklare 11. januar! Mer info HER!
RIDGEBACK PUPPIES: We have puppies! More info HERE!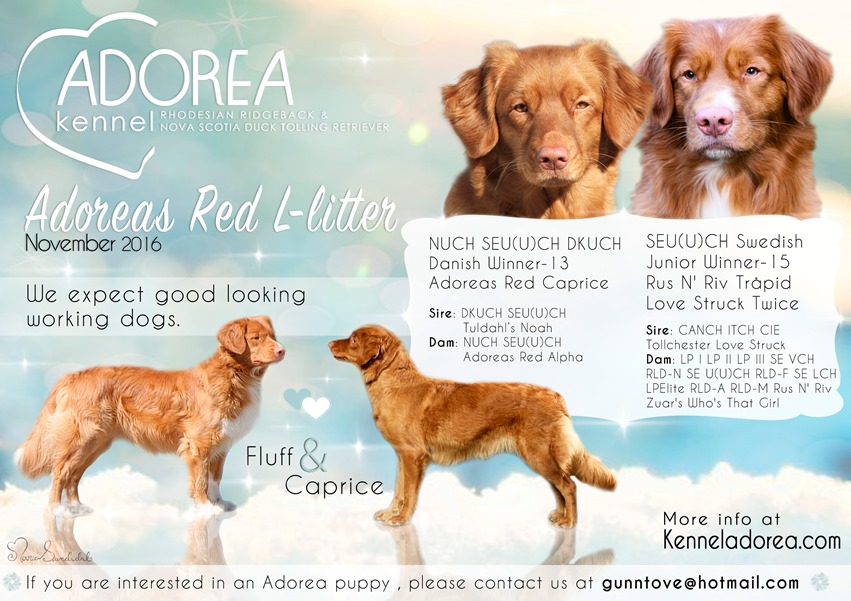 TOLLERVALPER – vi planlegger flere kull vinter og våren 2017 Først ut er Caprice. Frydi er også drektig. Ser mer HER!
TOLLER PUPPIES – we are planning several litters in 2017. Caprice is pregnant, and Frydi is pregnant as well! See more info HERE!