Breeder of Nova Scotia Duck Tolling Retriever and Rhodesian Ridgeback
Toller: Vi planlegger et par kull til i 2021. Dere kan sende oss en interessemail hvor dere skriver hvilke planer dere har for hunden og hvilket liv dere kan tilby den, men vi setter ikke opp folk på liste før parring er gjennomført grunnet veldig stor pågang. Vi har ikke sjans til å svare på alle e-poster og telefoner. Info kommer her når noe nytt skjer! / Next planned litter will be during 2021.

Ridgeback: Adoreas Ridged M-kull ble født 12. april 2021. Mor er Adoreas Ridged Hazel og far er Multi Allround CHAMPION Ökensandens Poma von Yesekani. Mer info HER! Alle valpene har nye hjem!
/ Adoreas Ridged M-litter was born the 12th of April 2021! Mom is Adoreas Ridged Hazel and dad is Multi Allround CHAMPION Ökensandens Poma von Yesekani! More info HERE! All the puppies have new homes!
Vi planlegger muligens ett kull til i løpet av 2021!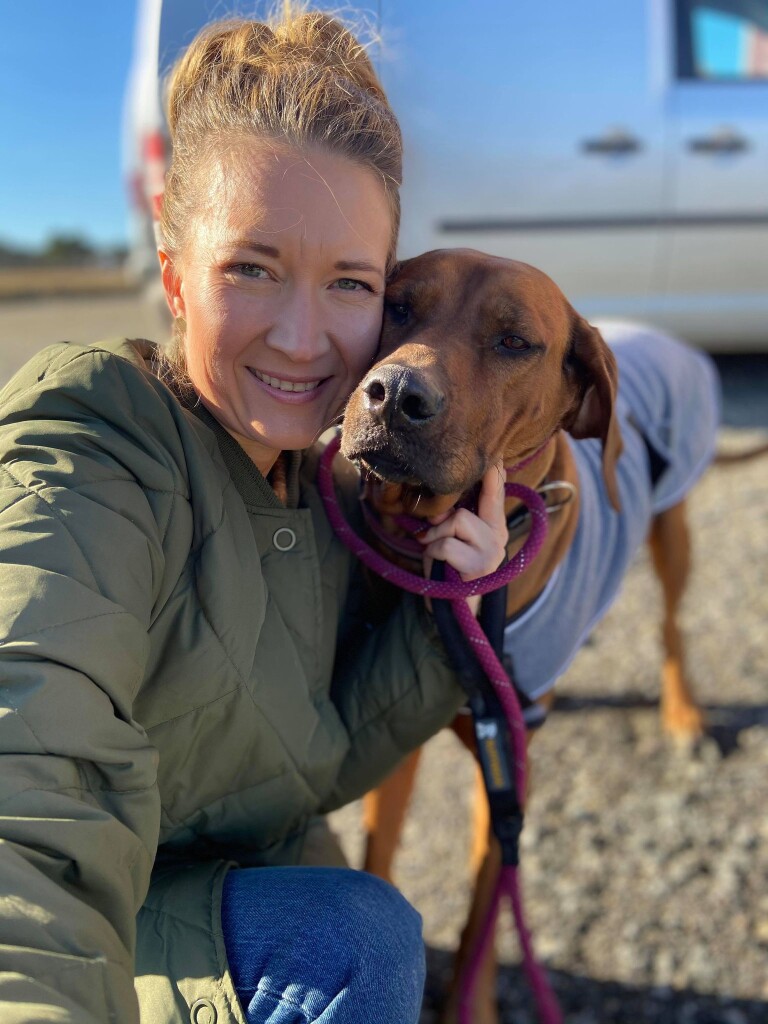 Glad oppdretter etter ultralyden som viste valper i Hazelmagen! / Happy breeder after the ultrasound that showed puppies in Hazel's belly!