Breeder of Nova Scotia Duck Tolling Retriever and Rhodesian Ridgeback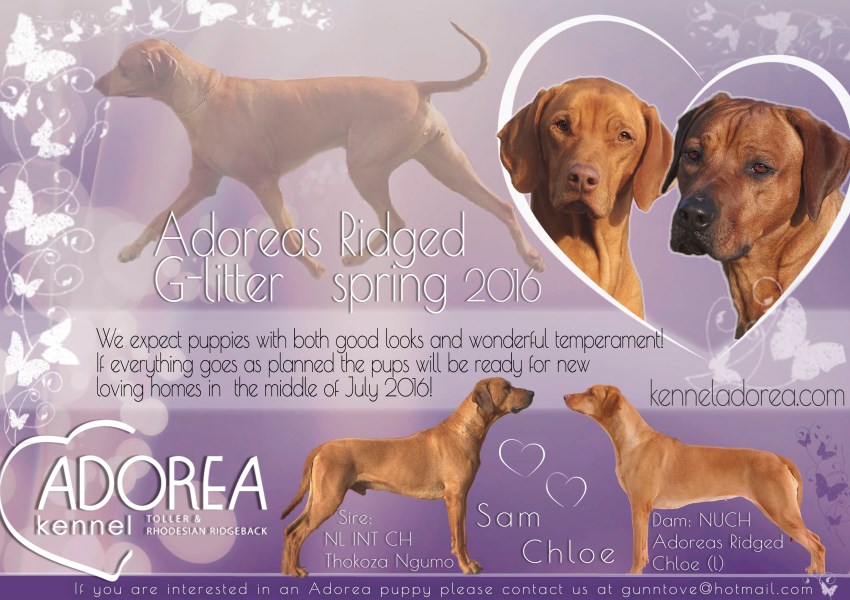 RIDGEBACKVALPER født 20. mai 2016 etter Chloe og Sam. De er leveringsklare i midten av juli. Mer info HER!
RIDGEBACK PUPPIES after Chloe and Sam were born in May 2016. Read more HERE!
TOLLERVALPER – vi planlegger ett kull sent i 2016 (levering ca jan 2017), og flere kull i 2017. Ser mer HER!
TOLLER PUPPIES – we are planning several litters in 2017. See more info HERE!