NUCH DKU(U)CH SEU(U)CH Adoreas Red Kindra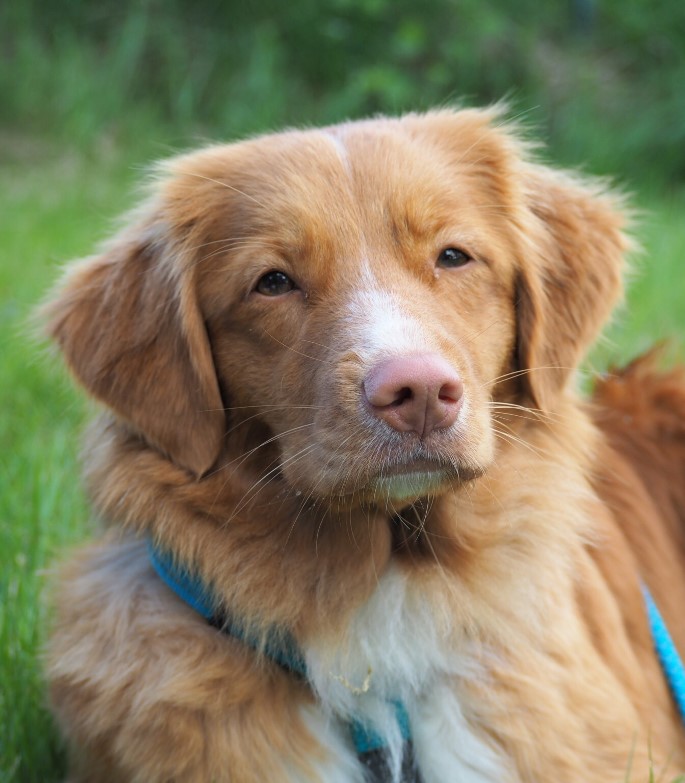 Female
Born: 10.10.2015
Reg.number: NO54737/15
Sire: C.I.E DKCH SECH(U) NOCH NORDCH DEVDHCH DKJV12 NORDJV12 KLBV13 KLBCH DKV15 Redforesthunter Wallace
Dam: C.I.E. NORDW-18 NVW-20 NUCH SEU(U)CH DKUCH RL1 Adoreas Red Gossip Girl
Hips: B
Elbows: A (0)
Eyes: Clear (16.04.21)
PRA: B
CEA: A
DE: Clear (by parents)
Results: Norwegian, Swedish and Danish Show Champion from limited showing. Best of Breed at NKK Bø.
NKK's Bronze tag in Obedience
2 x 1st prices in Rally Obedience class 1.
Judge Leif Ragnar Hjort said this about her when she won reserve Norwegian junior title 2017 (after her sister Kasey): «utm type + strl. velformet hode. korr bitt. utm hals + vinkler. godt utviklet bryst, stabil rygg. korr hale. mgt god pels + farge + struktur. beveger seg mgt bra, herlig temp»
Judge Jari Felt said this about her at NKK Rogaland:»flott helhet, herlig bev,. utmerket størr, god prop, herlig femi hode, vakker kileform, flott uttsrykk, velansatt ører, utmerket hals, mege velkroppet, utmerket kort lende, vakker kryss, korr heleføring under bev, vakker ødfarge, korr teginger, herlig vesen»
Judge Irina Poletaeva said this about her at NKK Bø 18: «Very feminin. Enough compact. Good feminin head. Scissors bite. Good neck and withers. A bit soft back. Correct tail set. Excellent forechest. Well angulated from both ends. Pasterns could be a bit stronger. A bit close rear movement. Enough drive movement. Correct markings.»
Kindra is a very smart girl. She is a good tempered that has a high energy level and loves to work. She is what we can call a workaholic. She is trained in hunting, agility, obedience and rally obedience. She has NKK's Bronze tag in Obedience. She also loves to do tricks and to help mom Anne Karin with the laundery. She has done really well at dogs shows, and she is a joy to show. Kindra loves the show ring and perform like she owns the ring. She also work as an assistant at Hundelykke's Puppy Courses as a rock steady grown up for the puppies to meet.
Kindra is from our successful K-litter. All 5 in the litter have champinontitles, and a couple of them have winner titles.
Co-owned with Anne Karin and family in Grimstad.
Litters: Adoreas Red Q-litter, and hopefully S-litter.
Photos: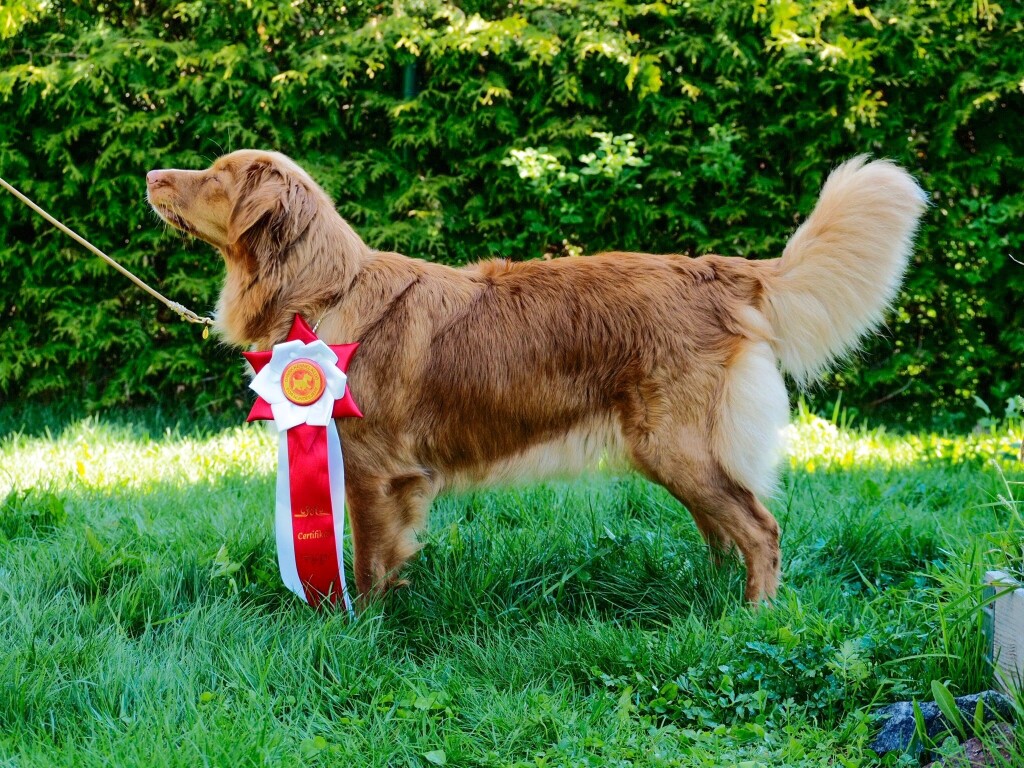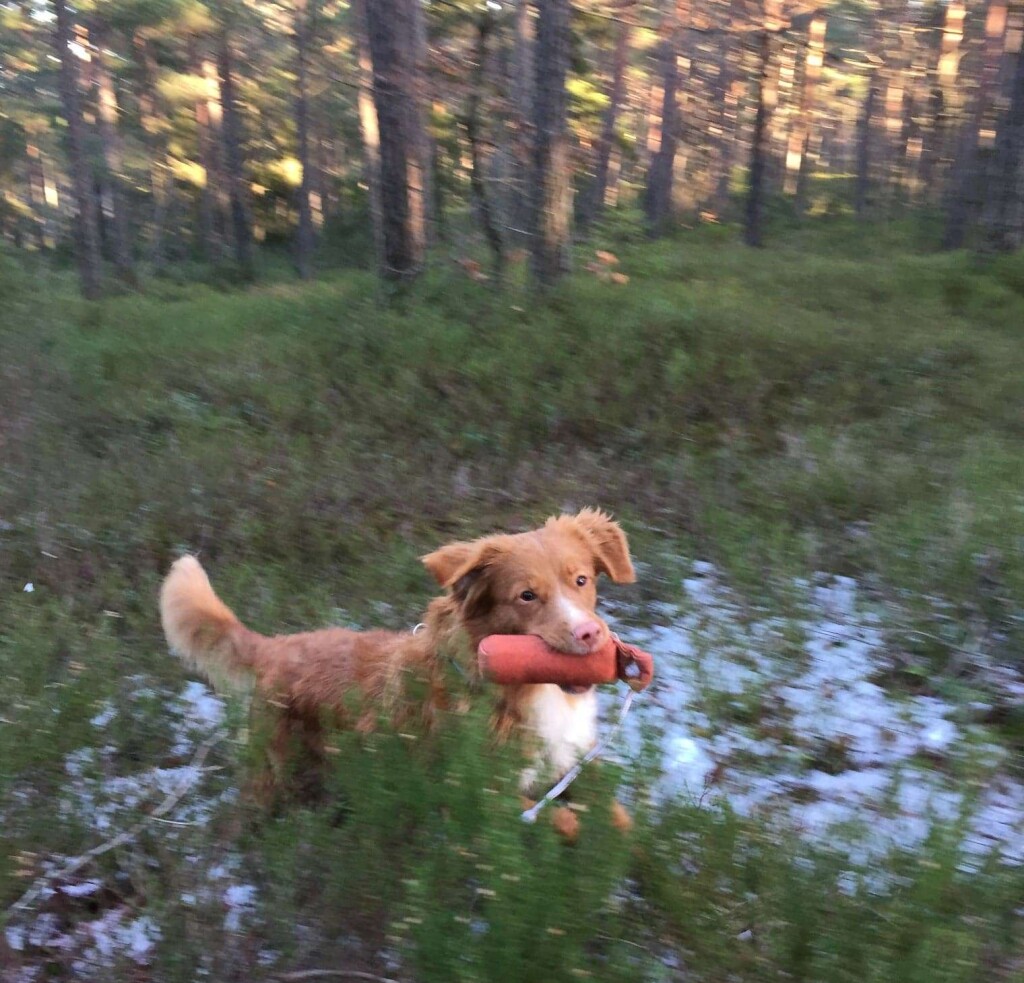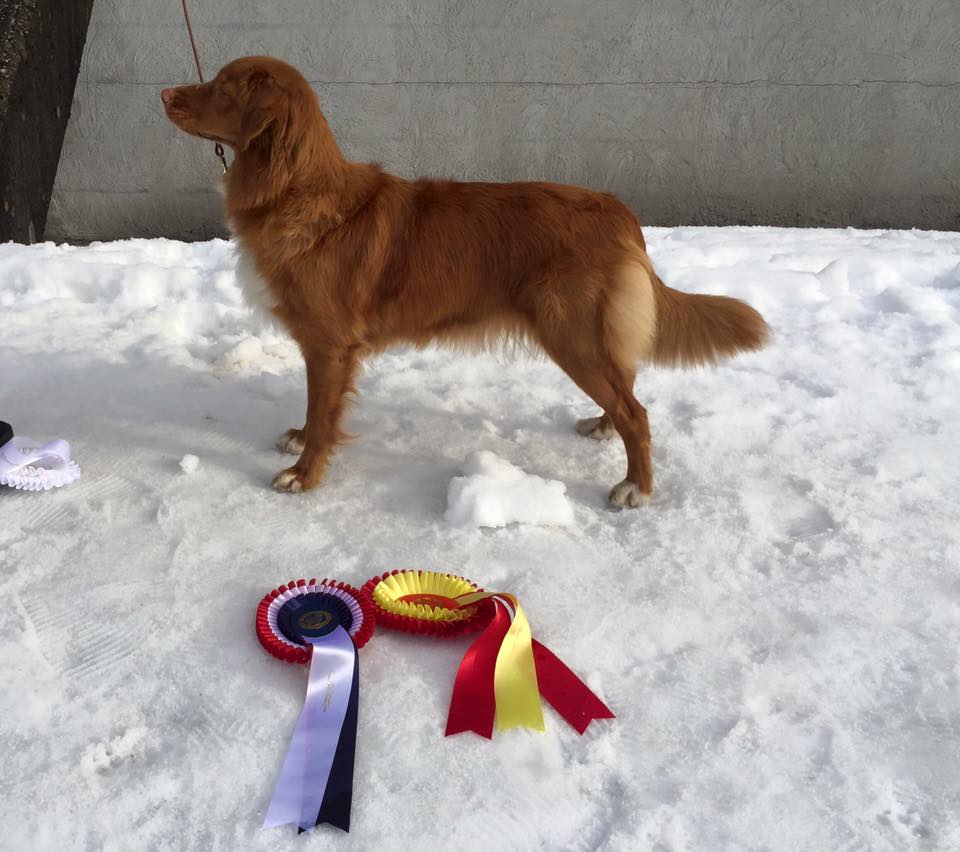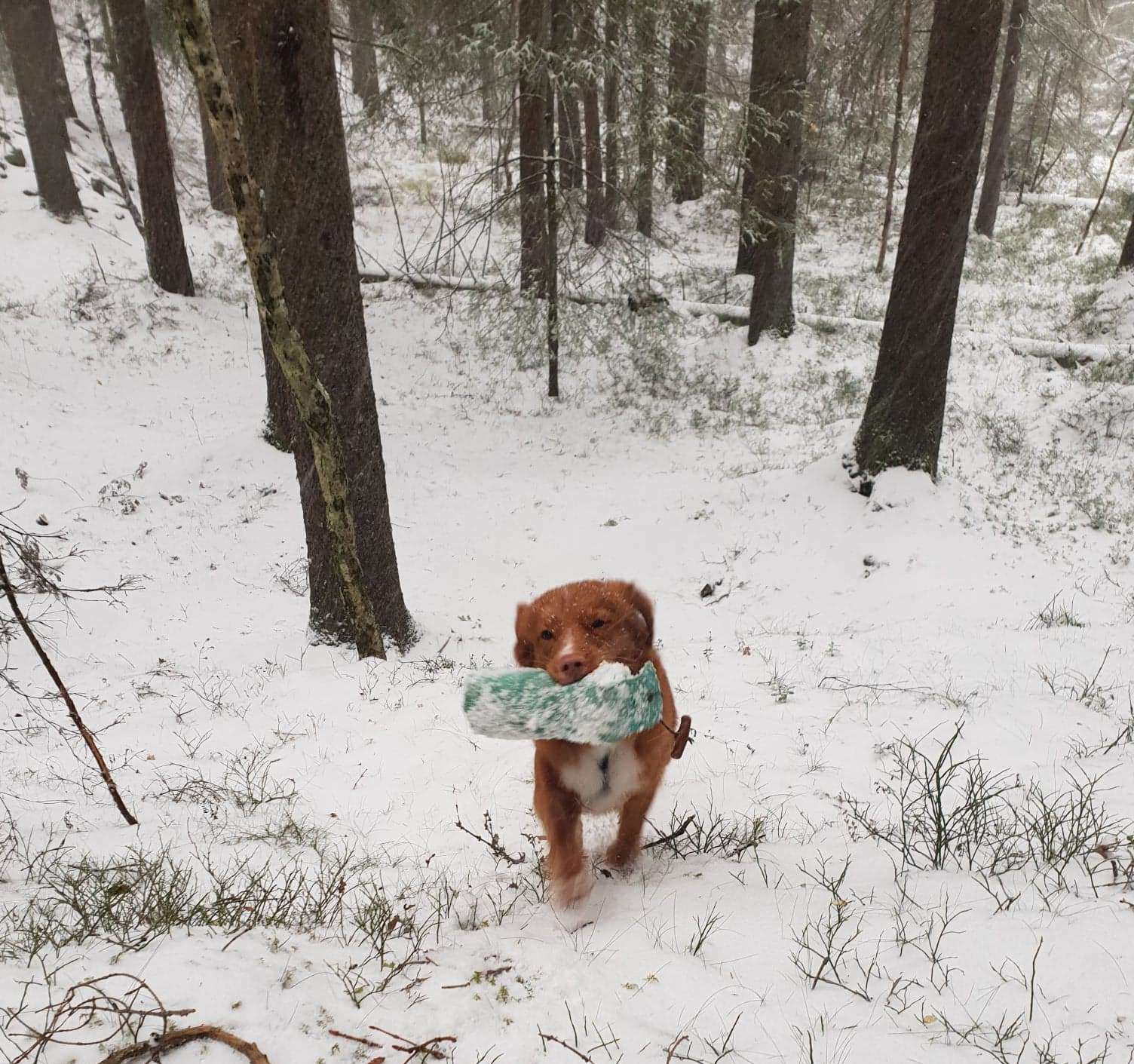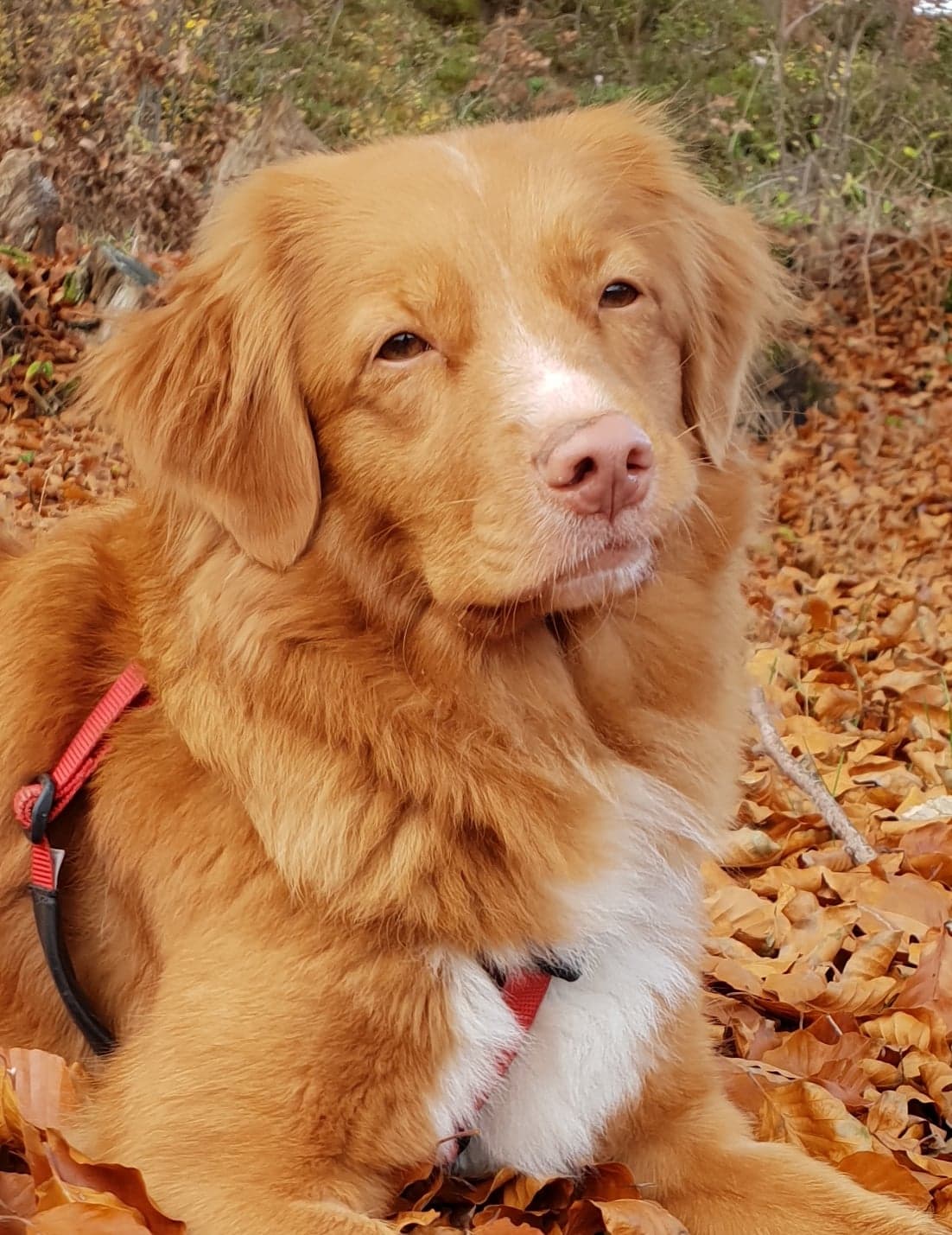 Pedigree of Kindra: